3 Top Road Trips in West Virginia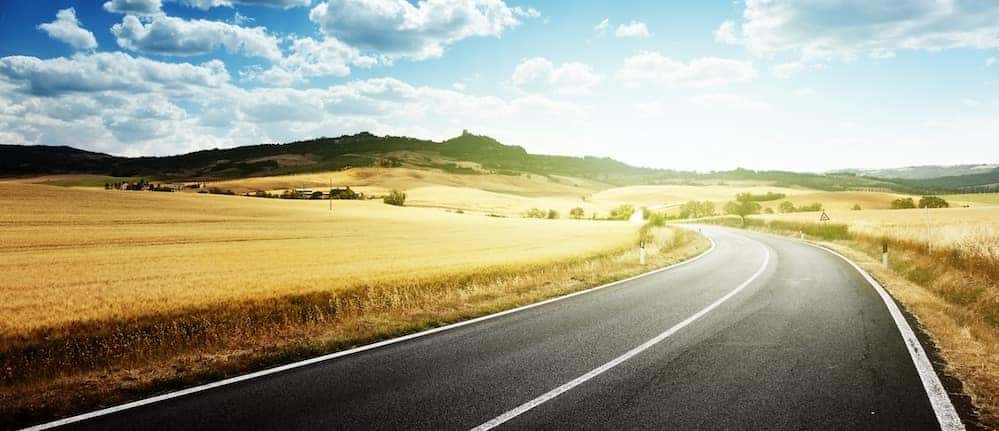 West Virginia has beautiful natural scenery, and one of the best ways to enjoy these views is on a road trip in your new Land Rover. Whether you want to take a long drive in the afternoon or head out on a weekend getaway, these are some of our favorite road trips in West Virginia at Land Rover Charleston.
Route 32
This 20-mile drive provides the perfect opportunity for a quick West Virginia road trip. But it doesn't skimp on the views. You'll be driving along twisting roads through Canaan Valley State Park, Canaan Valley National Wildlife Refuge, and Blackwater Falls State Park. Keep an eye out for local wildlife, waterfalls, and, of course, the natural scenery.
Highland Scenic Highway
The Highland Scenic Highway is located at an elevation of 2,300 feet to 4,500 feet. It offers 43 miles of driving through the stunning Monongahela National Forest. There are four scenic overlooks for you to enjoy, including an amazing view of the Allegheny Mountains.
Midland Trail
If you're looking for a road trip with plenty of places to stop and explore, you'll love the 180-mile Midland Trail. You'll drive along historic Route 60 as you come upon a variety of places to learn about pioneer history, take in the views of nature, get a bite to eat, and check out local arts and crafts. This trail is also dotted with waterfalls!
Explore the Area with Land Rover Charleston
Get more local recommendations from Land Rover Charleston, like places to eat in Huntington, scenic drives in West Virginia, and start exploring your area!
More Things to Do in West Virginia
Photo Credit: Live on the Levee Facebook Page Ready to plan your summer in Charleston? Check out our guide to Summer 2019 events, activities, and attractions near Huntington, then check out places to eat in Huntington, and be sure to contact us at Land Rover Charleston if you have any questions! Contact Us Live on the Levee…

West Virginia has beautiful natural scenery, and one of the best ways to enjoy these views is on a road trip in your new Land Rover. Whether you want to take a long drive in the afternoon or head out on a weekend getaway, these are some of our favorite road trips in West Virginia…

As the state capital of West Virginia, Charleston is a populated city with plenty to do and see. There is history all around here, as well as more modern attractions from restaurants to museums, residences, theatres, and more. With so much to do and see, it can hard to narrow down a list. The team…