3 Exciting Places to Visit Near Charleston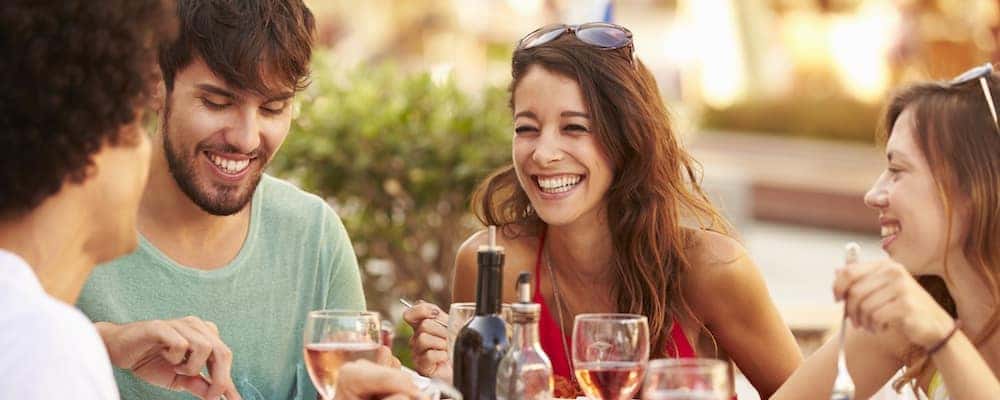 As the state capital of West Virginia, Charleston is a populated city with plenty to do and see. There is history all around here, as well as more modern attractions from restaurants to museums, residences, theatres, and more. With so much to do and see, it can hard to narrow down a list. The team at Land Rover Charleston shares our favorite place to visit near Charleston.
The Block
If you're looking at restaurants in Charleston, WV, put The Block on the top of your list. This award-winning eatery offers New American fare made from scratch with only the highest-quality ingredients. Pair your meal with a glass or bottle of one of the more than 500 wines available from the onsite wine cellar. Favorite menu items include pulled pork bruschetta, cheese plates, flatbreads, Indonesian-style rack of lamb, handmade pasta, and more.
The Governor's Mansion
The Governor's Mansion is a historic residence next to the Kanawha River, and it's the official home of the West Virginian governor. The Colonial Revival-style home was built in 1925. Learn more about the state's history and the governor by taking a tour of the mansion. Reservations are required, and you can visit on Thursdays and Fridays from 9 a.m. to 11:30 a.m.
Clay Center
The Clay Center is where you can watch the West Virginia Symphony Orchestra, which plays more than 50 concerts each year around the state. During the holiday season, you the Charleston Ballet performs The Nutcracker with the West Virginia Symphony Orchestra.
Explore More of the Charleston Area
Learn what's going on in Charleston this summer, explore places to eat in Huntington, or find out what road trips you should be planning next to explore the Wheeling area and beyond! Looking for more things to do in Charleston while you're here? We've got you covered there, as well!