Places to Visit in West Virginia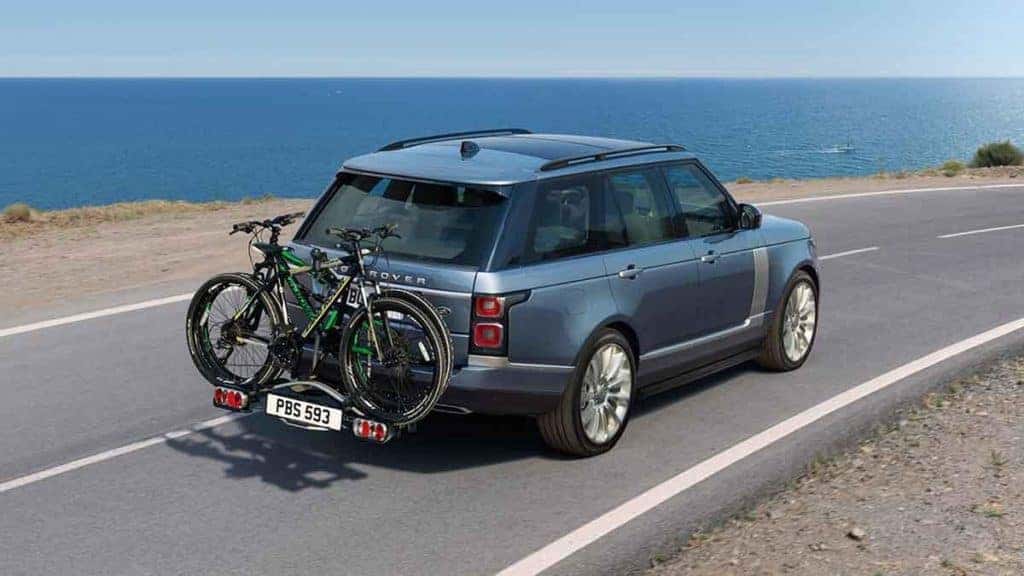 West Virginia has so many incredible places to visit, from scenic outdoor parks to beautiful architecture located right here in Charleston. Whether your interests lie in local places to visit, outdoor hiking, or exploring some spooky paranormal areas, West Virginia has to covered. The folks at Land Rover Charleston have compiled a short list of five exciting, unusual, and interesting places to visit around West Virginia. Load up that new Land Rover of yours, and get ready for a trip!
Point Pleasant
Point Pleasant has a storied history of unexplained and paranormal events, including the famous Mothman. You can take various tours around the area, visit shops, and gaze at the glorious Mothman statue to learn more about this world famous urban legend. It's not all Mothman however, you can visit Tu-Endie-Wei State Park, the West Virginia State Farm Museum, and a host of other antique shops and novelty stores. Point Pleasant is a beautiful little town with a large history. It's a great adventure to be had for those curious and adventurous minds, or for families looking to experience something different and unique.
Blackwater Falls State Park
Looking to take the family out for some great outdoor activities? Blackwater Falls State Park, located in Davis, WV, is a natural wonder to behold. You can spend the day hiking and biking around the gorgeous scenery, or even rent a cabin on the park grounds for a whole weekend of adventure. The Blackwater Falls themselves are a sight to behold, and must be seen in person to be truly appreciated. This park is full of natural wonder and beauty, and it's the perfect escape from your busy daily life. Enjoy the outdoors and appreciate the beauty of the world, courtesy of the exquisite Blackwater Falls State Park.
Charleston
If you're stopping by our dealership, you might as well hang around the city for a while! Charleston is a beautiful, bustling city and the state capital. Home to some great architecture, including the wonderfully ornate Capital Building and the Haddad Riverfront Park, Charleston is not lacking on places to see or visit. Loads of museums, cultural centers, food markets, and guided tours mean you'll never be itching for something to do. Whether inside or outside, with family or friends, Charleston allows you to have an exciting, fun, and educational adventure all within the confines of this one fine city.
Trans-Allegheny Lunatic Asylum
Want to test your resolve and experience something spooky and different? The Trans-Allegheny Lunatic Asylum is a castle-like former hospital that offers guided tours six days a week from April to October. You can opt for historical of paranormal focused tours, or both, and your entry fee grants you access to the full museum and Patient Art Gallery exhibits. Located in Weston, WV this is an excellent choice for those looking for something out of the ordinary. Steeped in rich history and culture, the Asylum offers excellent tours, tons of information, and knowledgable tour guides. Test your mettle and allow your curiosities wander by visiting this spot today.
New River Gorge Bridge
Located in Fayetteville, WV this bridge offers breathtaking views of the surrounding area. You can drive across the bridge, take guided tours around and under the bridge, or even view the scenery from afar thanks to a closely located park. During October, you can also walk across the bridge as they shut it down one day. During this period, you can also watch base jumpers take a leap of faith. If you're looking for some gorgeous landscapes or amazing architecture, the New River Gorge Bridge has you covered. A great way to get the family outside, and an easy way to learn some interesting history, this a spot that shouldn't be overlooked and offers a different experience to be had.
Land Rover Charleston is Your WV Guide!
Since we're nestled in the wonderful city of Charleston, we know how much West Virginia has to offer those who choose to seek it out. These are just a few of the excellent places you can visit in West Virginia. If you have any questions, or need more information about what to do in Charleston, feel free to contact us today!
More From Land Rover Charleston
The 2020 Land Rover Discovery is now available in authorized Land Rover dealerships everywhere, and this versatile and rugged luxury SUV can deliver the features and power you're looking for, with four different configurations to choose from. Explore the Land Rover Discovery prices, trim levels, and features at Land Rover Charleston to find out which configuration to take…

What are the 2020 Land Rover Range Rover Velar price points? As the second-most affordable luxury SUV in the Range Rover family, this model is a great choice for fans of the Land Rover brand in Huntington and Parkersburg. Explore Range Rover Velar costs over the four offered trim levels, and find out which configuration…

The Range Rover Evoque has been redesigned for 2020 and this comes with more fuel efficiencies than ever. Explore the 2020 Range Rover Evoque fuel economy ratings below, then contact Land Rover Charleston near Parkersburg to learn more about the latest features on this compact luxury SUV or to schedule a test drive! New Inventory Contact Us…