Tire Care Tips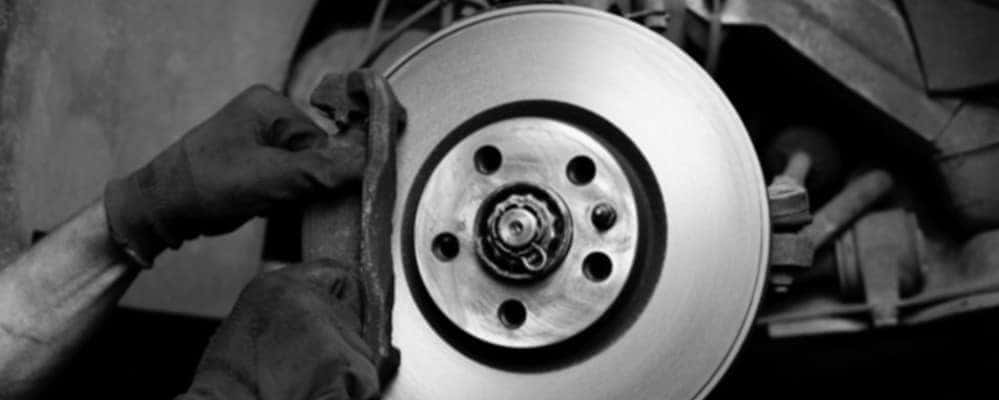 Parkersburg drivers know that taking care of their new Land Rover is important to keeping it going for years to come. One important aspect of vehicle care that some drivers may overlook is tire care. It might sound silly saying some drivers forget to care for the tires that keep them on the road, but it's true. But tire care is extremely important to the overall health of your car and integral to your safety. The team at Land Rover Charleston has compiled a list of some common tire care tips. Let's take a look at why this is so important!
Why is Tire Care Important?
Taking care of your tires can help you in many ways. Not only will it keep your driving smoothly around the Wheeling streets, but it will save you in more ways than one. Taking good care of your tires means:
Regular tire maintenance helps prevent future costly repairs
Can help extend the life of your tires, thus preventing costly tire replacements from happening too often
Surprisingly, proper tire care can help decrease fuel costs over time
Above all, tire care keeps you safe. Well taken care of tires are safer and more capable of doing their job properly.
Replacing your tires, or servicing them, can be a costly task. Thankfully, Land Rover Charleston has a rotating selection of service specials for you to take advantage of, so check up on those when the time comes!
How to Properly Care for Your Tires
Routine Inspections: The easiest way to prevent future problems and costs is to routinely check your tires. Inspect them for general wear, punctures, and other issues.
Tire Pressure: Properly inflated tires can mean the difference between good and bad grip while driving. Make sure to double-check tire pressure often, especially before long road trips.
Be Conscious of Your Speed: High-speed driving makes your tires more vulnerable to wear, puncture, and air loss. Maintain level speed, and with Land Rover vehicles, make sure to be extra wary when traveling off-road.
Do Not Overbear Your Car: The load capacity of your vehicle should be taken very seriously for many reasons, one of them being your tires. With a heavy load, tires can suffer faults or even destruction in serious cases.
Utilize Your Spare: Whether you have a normal spare or a full-size spare, use it if you find or detect issues in one of your tires and make sure to see a professional for a replacement as soon as you can.
Land Rover Charleston Has All Your Service Needs!
Get tips on safe driving around Charleston, and should you encounter trouble with your new or used Land Rover around the streets of Huntington, bring it over the Land Rover Charleston to get it fixed. We have great service and parts specials and expert staff to help you. If you any questions or concerns, feel free to contact us online today, or learn more about Land Rover features like Range Rover Evoque mpg ratings at Land Rover Charleston.
More From Land Rover Charleston
The 2023 Range Rover Evoque provides drivers with a unique style and advanced technologies to make your Huntington drives more enjoyable thanks to features like a leather steering wheel, powered tailgate, and a premium audio system for concert-like quality sound. Learn more about the Range Rover interior at Land Rover Charleston, then be sure to explore…

If you're looking for a luxury SUV to take on your everyday needs and weekend adventures, the latest Range Rover is the vehicle for you! Not only does it offer premium amenities, advanced technologies, and powerful engine performance, but with the variety of Range Rover exterior colors, you can find one that also matches…

The 2023 Land Rover Defender price ranges from $52,300 MSRP* for the entry-level Defender 90 S, to $114,600 MSRP* for the high-end Defender 110 V8 Carpathian Edition. No matter which Land Rover Defender you choose, you'll find a Land Rover Defender 90 or 110 that offers forward-thinking design and features that breathe new life…