What are the Best Off-Road Tires for Range Rover?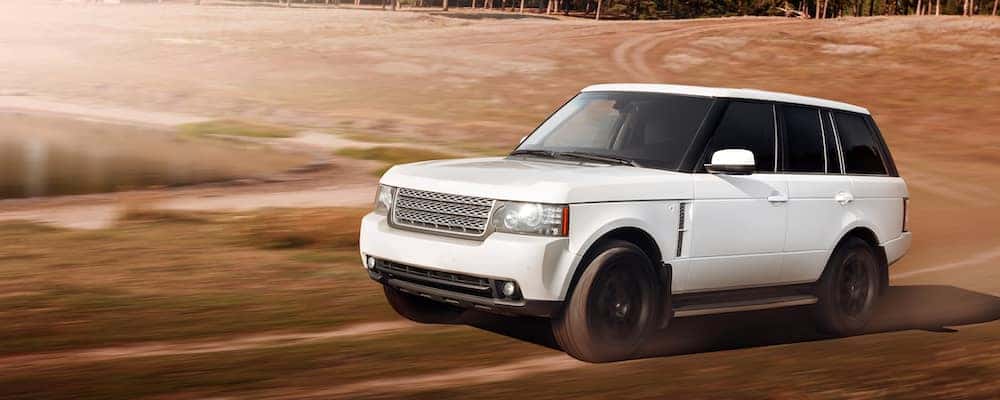 With the performance-built Land Rover Range Rover that stands out against competitors like Jeep, you don't need to do much in the way of outfitting to hit the trails. The one thing you do want to upgrade to is a good set of off-road tires. The best off-road tires for Range Rover offer specifically designed treads and materials for the additional challenges they face. Discover how to pick the best off-road tires for your Range Rover today with our list of tips, then learn more about Range Rover seating options and compare the Range Rover vs. Toyota Land Cruiser to check out the competition.
3 Tips for Choosing Range Rover Tires
There is no one size fits all answer for the best off-road tires for the Range Rover, because there are multiple factors you need to consider. When looking for off-road Range Rover tires, ask yourself the following:
Do these tires need to perform well on the street? If your Range Rover is an off-road only vehicle- or you are willing to change your tires after each off-road session- then you don't need to worry about street performance. On the other hand, if you are looking to seamlessly switch between a Parkersburg weekday driver and a Wheeling weekend warrior, then you need to consider a tire that will perform well on plain pavement.
What kind of terrain will you be off-roading on? Not all off-road tires handle every terrain equally well, so you want to make sure you are choosing the right Range Rover tires for the terrain you will encounter the most. The most common types of terrain ratings to look at, besides Street, are Sand, Ice, Snow, Mud, and Heavy Rock.
What kind of off-roading do you like to do? If your local terrain is a mix, the next thing to take into account is the type of off-roading you love to do. You don't need Range Rover tires built for massive boulder-crawling if you only enjoy mudding, no matter how many rocks are around.
Once you know the answers to these questions your local Land Rover dealership should be able to help match you to the tires you need.
Visit Land Rover Charleston for Your Range Rover Tire Needs
A technician at our Land Rover Charleston parts center can answer any additional questions you may have about choosing the best off-roading tire for you. Contact us today to get a customized recommendation based on your performance needs, and check out the top 10 fun facts about Land Rover! You can also explore Range Rover configurations in more detail to choose the right trim level for your needs or learn more about Range Rover Velar towing to explore capability.