Holiday Activities in Charleston, WV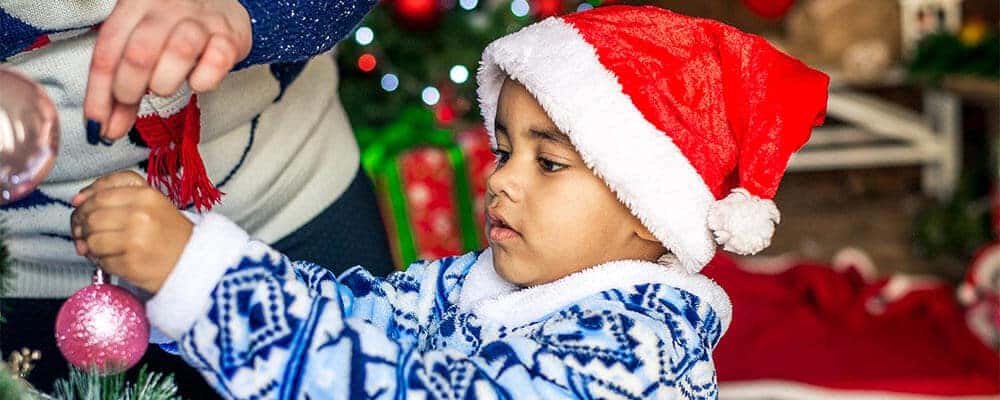 The holiday season is now upon us, which means there is plenty of fun to be had in and around the area. Learn about some can't miss holiday activities in Charleston, WV taking place over the next few weeks from the staff at Land Rover Charleston.
Holiday Blues Celebration in Huntington
The Huntington Blues Society is performing it's 5th annual Christmas Celebration on December 20th at 7:00 pm. The Huntington Harmonica Club will be the featured house band, and after their performance a jam session is open to all. Attendees are encouraged to bring a covered dish to share and a love for some warm blues during the coldest part of the year.
Location: The V-Club at 741 Sixth Ave., Huntington, WV 25701
Phone: 304-781-0680
A Charlie Brown Christmas Live
The family favorite animated classic is coming to a live stage in Charleston, WV on December 10th from 3-5 pm. The performance features all of your favorite Peanuts characters brought to life like you have never seen before. Better still, the show's message of holiday cheer and goodwill for one another is the perfect theme for the season. Bring the whole family from young to old alike.
Location: Clay Center for Arts & Sciences at 1 Clay Square, Charleston, WV 25301
Phone: 304-561-3570
Saint Albans Festival of Lights
This can't miss holiday activity attracts visitors to the area from hundreds of miles away. Through the end of December, City Park is filled with thousands of Christmas lights and special holiday-themed displays. There are even jumping dolphins and angry alligators to delight the kids. Pictures with Santa are also available at select times, and hot chocolate and refreshments are offered with a monetary or food donation.
Location: Saint Albans City Park at City Park Rd., St Albans, WV 25177
Phone: 304 722-4625
Huntington Holiday Express 2017
Bring the kids out to take a one hour holiday train ride and get to meet Santa in person. This event takes place on December 14th at 6:00 pm. Every passenger will get a gift straight from Santa's bag, and there will be hot drinks and cookies to enjoy on site.
Location: CSX Transportation at 935 7th Ave., Huntington, WV 25701
Phone: 304-552-5127
Enjoy the Holidays with Your Family in Charleston, WV
While the summertime is over, Charleston, WV is still a great place to get the fun started. Learn a little about the your local Land Rover dealership, and contact us if we can offer you some more family-friendly holiday suggestions.