Exciting 2018 Land Rover Range Rover Velar Updates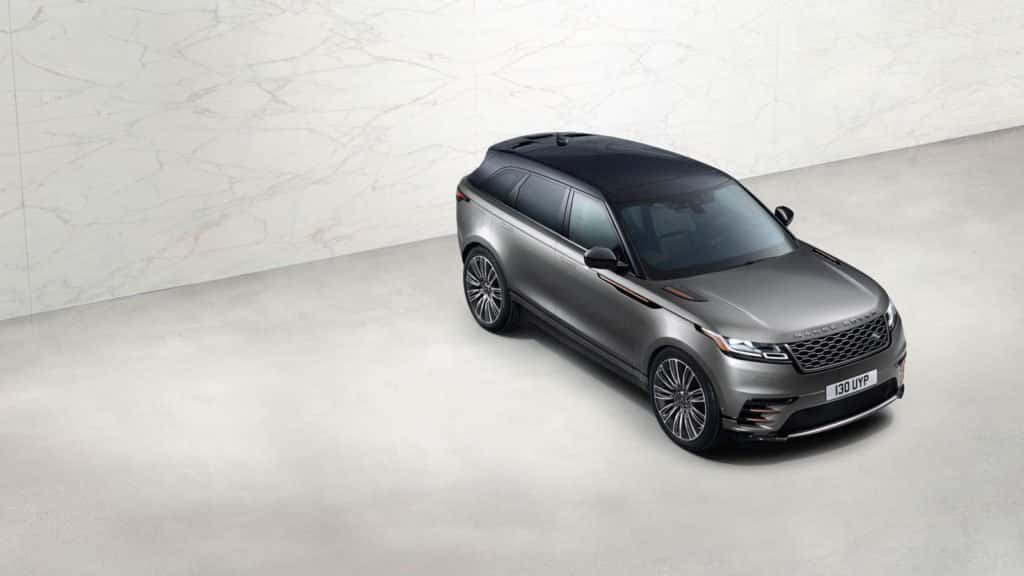 The 2018 Land Rover Range Rover Velar should arrive later this year, and we know that drivers are excited about the performance features this brand-new midsize luxury SUV has to offer. In addition to the lowdown on the model's overall specs, we have all the details on Velar updates as the automaker reveals more and more information. Learn about some recent developments along with some of what we already know about this exciting addition to the Land Rover Range Rover lineup, and stay in the know at Charleston Land Rover.
High-Performance SVR Trim Revealed
You can expect every trim of this SUV to offer commanding performance. But if your goal is to enjoy a sporty and spirited driving experience, the SVR has been designed specifically for you. It was recently spotted on a test track in Germany, and it promises to deliver the kind of performance that is impressive even for an SUV. Under the hood is a supercharged 5.0L V8 engine that generates a monstrous 567 hp. And to differentiate the SVR from the rest of the lineup, the trim will features signature styling and badging inside and out. By all indications, this SUV is a force to be reckoned with.
Luxury Features and Outsized Capabilities
In addition to the SVR, the 2018 Land Rover Range Rover Velar will be available in six other trims, each offering something distinct and exciting. To give you a sense of what this SUV has to offer, just consider some of the equipment that comes standard. The engine is a turbocharged 2.0L four-cylinder that produces 241 hp and 269 lb-ft of torque on its way to reaching a top speed of 135 mph. On the design front, it features 20-inch wheels and premium LED headlights to distinguish itself from competition on the roads of Huntington and Beckley. Plus, the standard features include 20-way power front seats, a 17-speaker Meridian stereo, and a pair of touchscreen displays. This SUV is set to represent the pinnacle of Land Rover Range Rover refinement and accomplishment.
Prepare for the Arrival of the 2018 Land Rover Range Rover Velar
We expect models to being arriving in the fall, and we encourage everyone in the area to visit us for a closer inspection. Until then, consider checking out some of the other new vehicles in the lineup, including the 2017 Land Rover Range Rover Discovery. It's a great example of how ambitious and innovative this automaker is of late. As always, rely on Land Rover Charleston to make financing easy, and reach out to us for more information at any time.