Land Rover Military History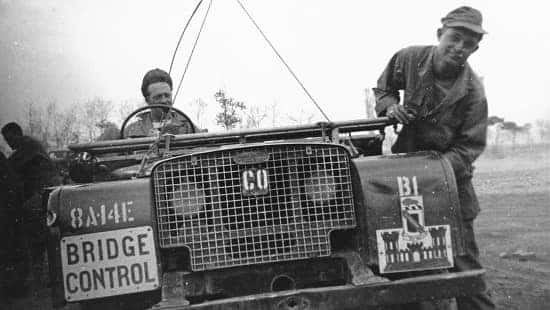 Land Rover vehicles are legendary for their rough and rugged character along with their unparalleled off-road capabilities. Those features are appealing to a lot of drivers, and they also make the Land Rover the ideal vehicle for military applications. Learn a little about Land Rover military history below, and experience these all-powerful vehicles in person at Land Rover Charleston.
Models from Land Rover Military History
A number of Land Rover models have been modified for military usage, and there are even a few designed exclusively for use by armed forces:
SIIA Ambulance – The British Army relied on this vehicle for much of the Cold War. It essentially has the body of an ambulance integrated onto the rugged chassis of a Land Rover. This design has proved so successful that the British Army continues to utilize a modern variation of it even today.
SIIA "Pink Panther" – This vehicle was designed to handle the heat, sand, and rugged topography of desert terrain. Around 100 of these vehicles were produced by the British Military to handle special missions and long-range reconnaissance. The US Rangers still rely on an updated version.
Amphibious SIIA 109″ – This prototype was designed to accommodate amphibious landings, which is why it looks like a Land Rover combined with a life raft. Fifty of the prototypes were built but never actually used in a conflict situation.
SIII 109″ GS and FFR – These vehicles are essentially identical externally, and they served as all-purpose personnel and equipment transporters for decades. Interestingly, the design is basically the same as the standard production 109″ but with all of the off-road upgrades equipped.
V8 Centaur Multi-Role Half-Track – To picture this vehicle, imagine the front half of a truck married to the back half of a tank. The result is a vehicle that is more agile than a tank but more durable than a truck.
Land Rover Models Continue to Serve
Land Rover history is filled with impressive accomplishments and interesting anecdotes. If you are just falling in love with this storied brand, learn 10 fun facts you might not know. Then plan to visit our Charleston, WV dealership to check out exceptional new models like the latest Range Rover.