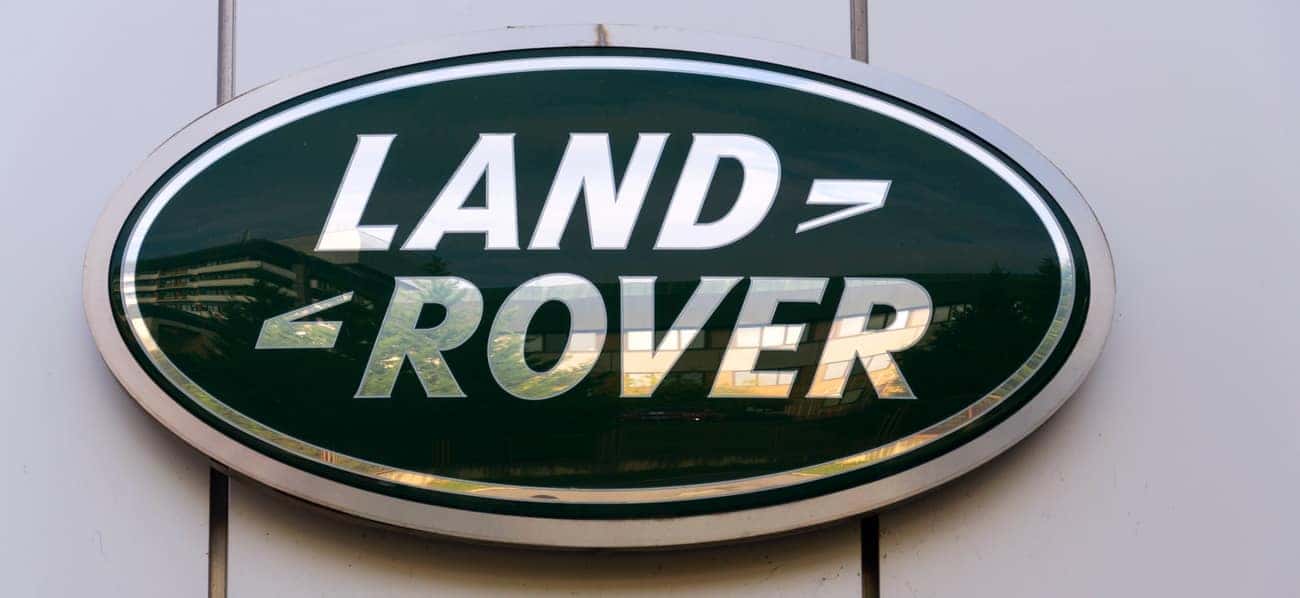 How has the Land Rover logo changed over the years, and is there any symbolism behind the classic green oval that's recognized the world over? Find out with Land Rover Charleston, then find a new Land Rover for sale near Huntington and take home this stylish and capable luxury SUV.
Land Rover Logo Design Over Time
The Land Rover emblem has gone through four major stages in its design, from its first appearance in 1948 to changes in ownership and up through modern day:
1948-1968 — Dark gray oval with a silver border and text. On opposite corners of the Land Rover lettering, the words "Solihull Warwickshire" and "England" indicated the original Rover Company headquarters, and the zigzags on either side of the Land Rover text ran through the letters and connected.
1968-1978 — Black logo with silver text, with a bolder font. The "Solihull Warwickshire" and "England" text was removed, the oval shape became rounder, and the zigzag streak was separated into two pieces.
1978-1986 — The green oval makes its first appearance, with a groovy gold border and text.
1986-Present — The green oval remains the same, while the text and border have been changed to white to pop better against the deep green.
Meaning Behind the Land Rover Logo
Although the design of the Land Rover logo seems straightforward, many people have hinted at possible meanings behind the design in the absence of official statements on logo symbolism:
Logo Color — One theory on the green color of the logo is that it's an homage to the official British Racing Green used for Britain in international motorsports. Another theory is that it represents nature, since Land Rover models are known for their ability to venture out into the wild and off the beaten path.
Oval Shape — An urban legend says that the oval shape was inspired by a tin of fish that logo designer Maurice Wilks was eating during the design process.
Zigzags — One theory on the meaning behind this small design element is that these little zigzags are an abstract representation of the Land Rover slogan "Above and Beyond."
Is there a Range Rover logo? While the Land Rover Range Rover model does not have its own separate logo, every Range Rover has special lettering above the grille and below the rear window to indicate the model designation.
Learn More at Land Rover Charleston
Don't hesitate to contact Land Rover Charleston if you have any questions about our Land Rover options and our genuine Land Rover accessories with the Land Rover logo on them to add even more style to your ride.