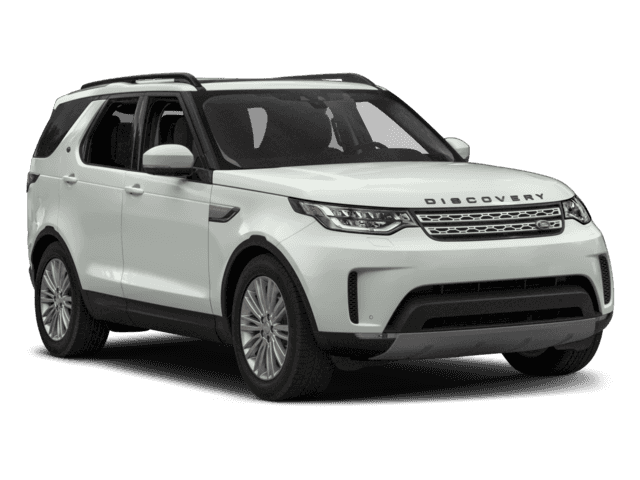 2019 Land Rover Discovery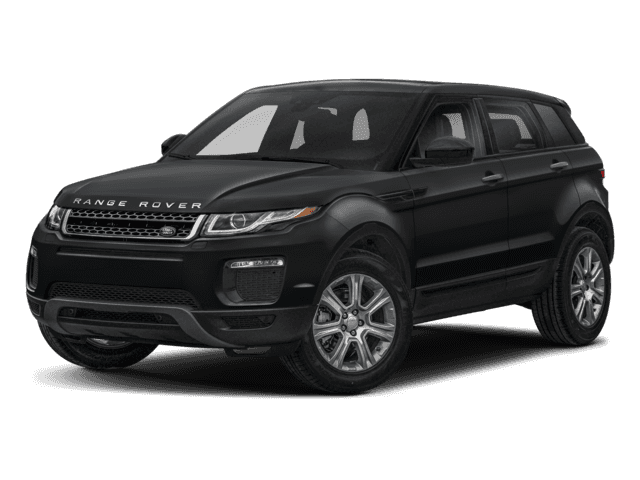 2019 Range Rover Evoque*
2019 Land Rover Discovery vs. 2019 Range Rover Evoque
Making more memories on your Parkersburg and drives is easy when you choose a Land Rover, but you still may wonder which of their new vehicles is right for you! In a head-to-head comparison, Land Rover Discovery vs. Range Rover Evoque, it's not hard to see that both luxury SUVs offer plenty to get excited about. If you desire a vehicle with an available diesel engine and optional seven-passenger seating, the Discovery is the right model for you. If you're looking for a smaller vehicle that's just as stylish as it is capable, you'll probably prefer the Evoque.
Performance: Discovery vs. Evoque
Both models are more than capable of going off-road when the moment calls, and both offer terrain response systems, standard. The diesel-powered Discovery offers a maximum towing capacity that is significantly higher than that of the Evoque.
2019 Land Rover Discovery: Comes standard with a 3.0-liter superchaged V-6 that generates 340 hp and 332 lb-ft. of torque. A 3.0-liter supercharged diesel V-6, which offers 254 hp and 443 lb-ft of torque, is optional. Full-time four-wheel drive is standard no matter which build you choose, and where gasoline-powered models get 16 mpg city and 21 mpg highway, diesel models offer 21 mpg city and 26 mpg highway.
2019 Range Rover Evoque: Offers a 2.0-liter turbocharged four-cylinder engine, standard, and this one offers 237 hp and 251 lb-ft of torque. A more powerful 2.0-liter turbocharged four-cylinder engine, with 286 hp and 295 lb-ft of torque, is available as an upgrade. Four-wheel drive is also standard here, but the Evoque gets better fuel economy: 22 mpg city and 29 mpg highway starting, and 21 mpg city/29 mpg highway for upgraded models.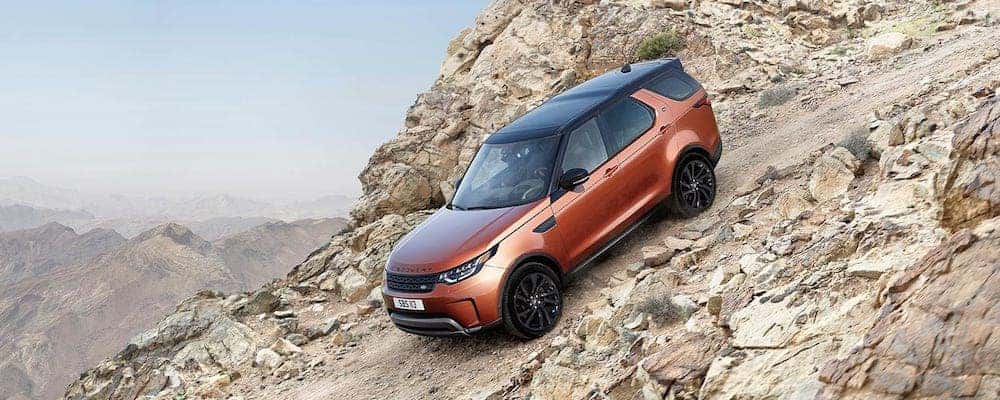 Interior Capacities: Discovery vs. Evoque
Both models offer interiors that can be reconfigured in order to accommodate more cargo. No matter which you select, you'll receive a comfortable, upscale cabin with an extraordinary variety of interior features and all the right high-end finishing touches.
The Land Rover Discovery seats five standard, but a third row with two additional seats is available on all models. This means the Discovery can seat up to seven, while the Evoque can seat just five.
Drivers who choose the two-row Discovery will be able to store up to 43.5 cubic feet of cargo in their interior. Those who opt for the Evoque will have access to 20.3 cubic feet of the same when all seats are upright.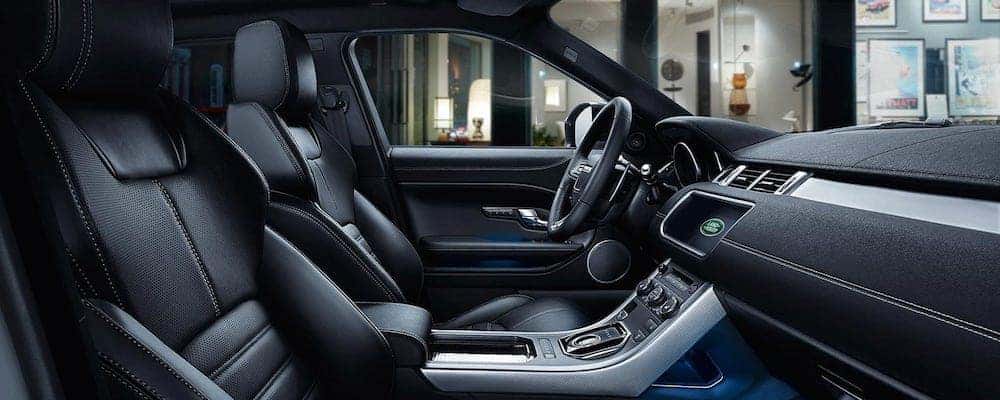 Compare the Land Rover Discovery and Range Rover Evoque at Land Rover Charleston!
It's also important to note that, compared to the 2019 Range Rover Evoque, the 2019 Land Rover Discovery offers more advanced safety features standard, and it also comes standard with a hands-free power liftgate that you'll have to pay extra for in the Evoque. These advantages are reflected in the pricing for these luxury models:
2019 Land Rover Discovery: $52,600 MSRP
2019 Range Rover Evoque: $41,800 MSRP
For more information, compare the Range Rover Evoque to the Range Rover Velar, or see how the Discovery matches up against the smaller Discovery Sport or the Nissan Pathfinder. Whether you opt for the Range Rover Evoque or decide to go with the Land Rover Discovery, you'll be receiving a luxury SUV like no other. You can take an in-depth look at both models when you schedule a test drive at Land Rover Charleston near Huntington. Contact us today to explore your options.