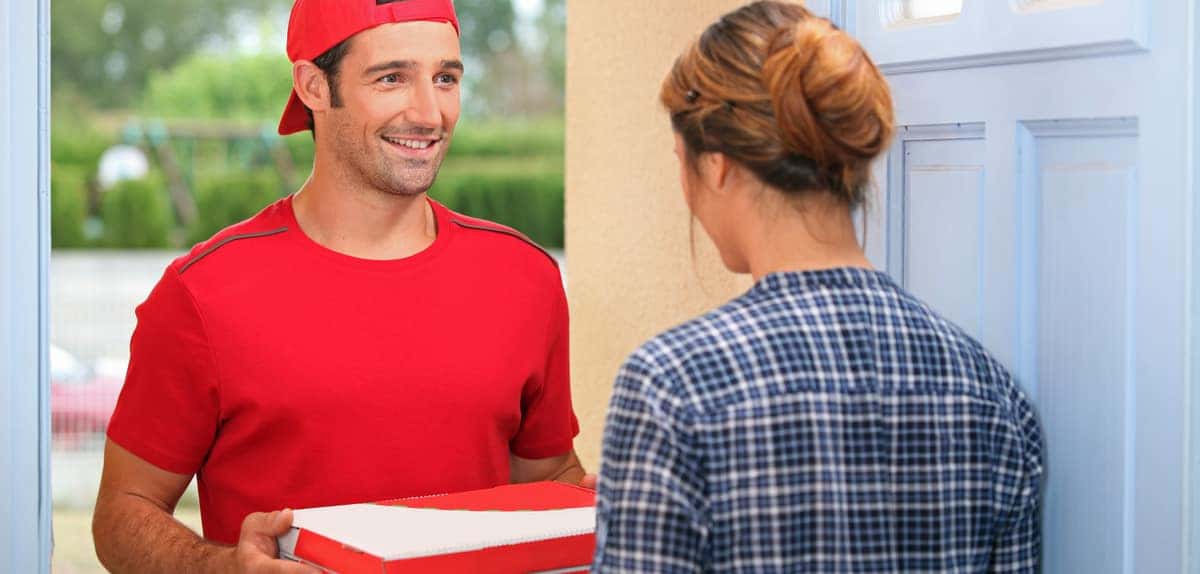 Even when you can't make it out to dinner, there are plenty of fantastic restaurants for delivery that will bring delicious dishes directly to your doorstep! From barbecue to pizza to subs, check out the best delivery restaurants Charleston, WV has to offer with the help from your trusted Land Rover dealership – Land Rover Charleston!
---
Dem 2 Brothers and a Grill
Locals from Huntington to Parkersburg make the trek to Dem 2 Brothers and a Grill to experience some of the finest barbecue that the state has to offer – but you don't even have to leave the house to experience their delectable offerings! Classic staples like ribs and pulled pork are smoked to perfection, and don't miss out on their famed sweet potato casserole.
Graziano's Pizza
Are you in the mood a New York slice? Graziano's Pizza offers some of the best delivery food in the entire Wheeling area. This family-owned and operated business is focused on quality ingredients and tried-and-true recipes, created by hand every single day. Of course, a New York-style hand-tossed pizza is a must. Take your pick of dozens of ingredients, or try specialty pies like the cheesy White Pizza or decadent All Meat Pizza.
Sam's Uptown Cafe
A local favorite for two decades of service, Sam's Uptown Cafe offers a little something for everyone. If you're craving burgers, they've got some of the best offerings in town – including the signature Samburger with sausage. Looking for a great sandwich? Try the famous prime rib sandwich with au jus or beer-battered haddock hoagie. Plus, you can find plenty of lighter fare on the lite menu.
Pepperoni Grill
Pepperoni Grill offers everything from pizza to pasta to wings to salad, which makes it the perfect place for a tasty lunch. Enjoy the bold flavors of the Cajun chicken pasta or try homemade chicken salad on a freshly-baked croissant. Grab a grilled chicken salad for a light lunch or indulge in a rich cookie sundae. No matter your cravings, Pepperoni Grill can deliver!
Gino's Pizza & Spaghetti House
Gino's Pizza & Spaghetti House is the perfect pick for a no-fuss family meal. From classic pepperoni pizza to sriracha chicken flatbread, their pizzas are legendary. But be sure to look at their signature favorite menu with options like their antipasto salad, baked spaghetti, and their signature Pubwich.
Learn More about Charleston, WV with Land Rover Charleston
Now that you've seen the best restaurants for delivery, you might wonder just what else the Charleston area has to offer! Check out some of our favorite things to do around Charleston and a few driving tips for the area.